Thursday, August 31, 2006
Yawn
I don't have much to say yet today. I was too lazy to make coffee, so I had tea instead. A nice change, yes, but it's not even remotely as useful to my brain as coffee. I am mentally understimulated this morning. And therefore not very chatty.
I was able to figure out how to use my camera, though, so I uploaded a picture of the raglan sweater progress. I think it looks hilarious with the sleeve stitches being held with yarn, 'cause it looks like I made little puffy cap sleeves. Not quite my style.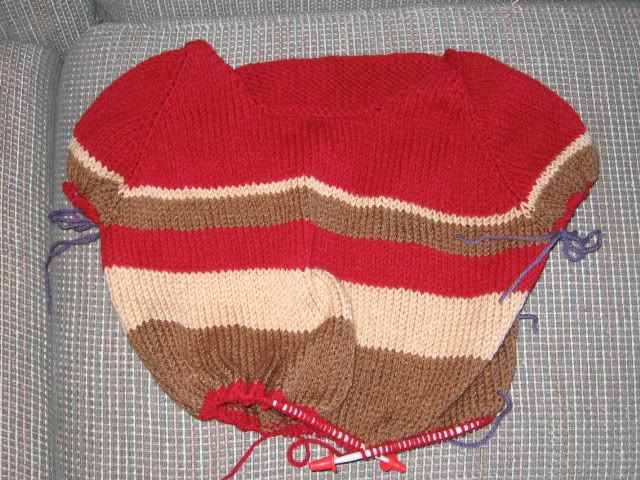 That's all I've got for now. Sorry.